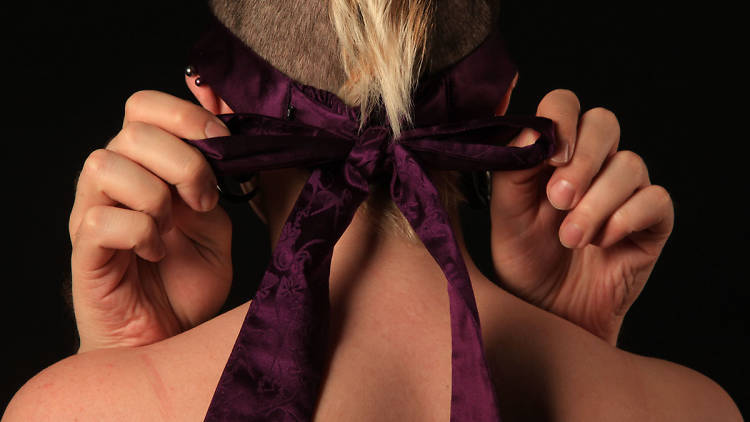 1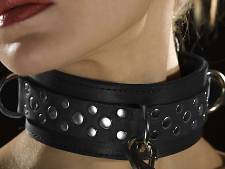 Go fetish speed dating
Single? Ready to mingle? Looking for love with someone who's into leather, latex, dominance, submission, and being beaten and whipped like eggs and cream? Try the free fetish speed dating nights hosted by Club Rub and dominatrix Miss Kim. You get five minutes to quiz each attendee about themselves and their kinks, and work out who could be on your wonderfully warped wavelength. It's not your average dating event.
2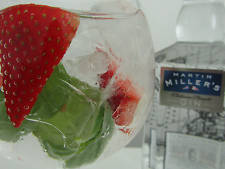 Get gintimate
Andy Seach of Barfly UK is a gin specialist who provides upmarket, expertly mixed tipples at some of London's most swish events and posh locations. He also offers a fantastic 'Gintimate' service whereby he will visit your house, give a fascinating lesson about the (sometimes sordid) history of gin, and mix up a variety of aphrodisiac cocktails. It's an ideal way to put a sophisticated, sexy spin on a dinner party or hen night, celebrate a special anniversary or have a truly indulgent evening in. Andy shows up with everything ready to roll (including glasses and ice), gets everyone decadently drunk and then disappears, leaving you conveniently close to your own bed – whether you want to play or just pass out.
3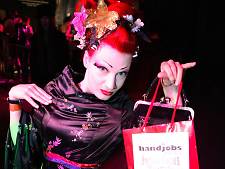 Hand out some naughty gifts
Hand Jobs Media give out goody bags – or, as they call them, 'Baddie Bags' – containing flyers, condoms, lube and promotional bumf to guests at fetish parties. They're always looking for helpers, and getting involved is a great way to access some of London's most delectably down 'n' dirty clubs (including the infamous Torture Garden) and make new mates on the scene. A fun, sociable night is in the bag.
4
Get photo-graphic
At East London's Murder Mile Studios, Twisted Orchid offer private fetish photography sessions of you and/or your partner posed against a slinky set. Make up and hair styling services are available, as are personal shopping consultations for those who need advice on X-rated gear. In the summer, they offer outdoor shoots too. This is the place to commit your kink to camera.
5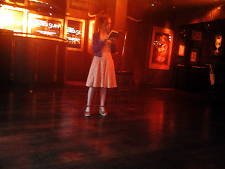 Hear some aural sex
Dirty Sexy Words is a bi-monthly reading slam held in a bar in Croydon, where male and female erotica authors (including some respected names in the world of paperback smut) read both fresh frisky fiction and classic (c)literature aloud.
6
Let it glow
Sharing a candlelit bath and covering each other in slippery, soapy suds is a classic way to wind down together as a couple while simultaneously turning up the heat. But to create a totally different mood you can lose the candles altogether, turn out the lights, and place a few glowsticks from Poundland into a warm tub full of water instead. Pink or red versions cast a romantic or sensual light, while eerie green and icy blue create a futuristic vibe that's great for role play.
7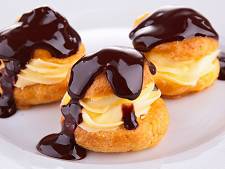 Try sploshing
Are you a WAM fan? Nothing to do with George Michael: we mean Wet And Messy erotic play, also known as 'sploshing'. Mistress Luna is a Spanish dominatrix based in London who'll cover you – or herself – in custard, jelly, yoghurt, syrup, paint, ice cream, mud or gunge. She also performs 'cake sitting' (use your imagination) and crushes profiteroles onto your torso with her feet. In here, you can forget all about good, clean fun.
8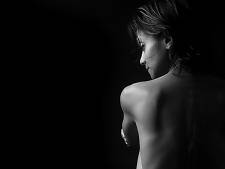 Get your hips moving
Erotic pleasure mentor Vena Ramphal has a background in dance, yoga, and Indian philosophies, and offers a variety of fun, educational private workshops for small groups of women. Her 'Flaunt Your Hips' salons combine frank, illuminating discussions about how to keep sex sizzling in long-term relationships with a 45-minute gentle movement class designed to teach attendees how to use their hips to enhance their orgasmic potential.
9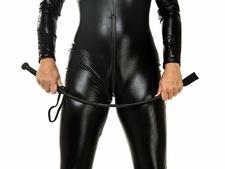 Make your own latex creations
Fancy wearing a new item of shiny fetishwear, but can't afford to custom-made creations from an expensive boutique? Learn how to cut, glue and customise your own rubber outfits at Club Rub's beginners' latex clothing construction course. After the 5-hour lesson, you'll go home with an apron, face mask, eye patch and collar.
10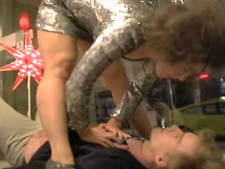 Turn your sexts into a movie
Almost melting your mobile with all the hot, steamy sexts you're sending? Forward your intimate iPhone exchanges to SendMeYourSexts.com and for about £50, film maker Eileen will convert them into a saucy script and shoot a six-minute-long personal pornographic video for you, in which actors will bring your feverish SMS correspondence to life. A sure way to push your buttons.
11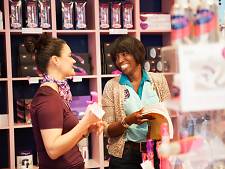 Hold an erotic soiree
Sh! adult emporium in Hoxton Square have long been known for their erotic education workshops for women, covering topics including fellatio technique, strap-on sex and bondage and spanking. Now, the Sh! team are taking their talks into people's homes as well as holding them in-store. Prices per person start at just £15, including a gift for every guest.
12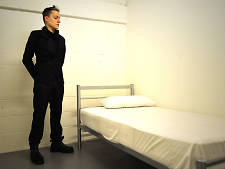 Meet Master Dominic
Named Erotic Performer of the Year at the 2014 Sexual Freedom Awards, Master Dominic is a man with many strings to his bow. He's a gay dominator who'll indulge in needle play, trampling, nipple torture and a large variety of other dark arts. He's an educator who runs an utterly superlative Playing the Flute workshop at deluxe sex shop Coco De Mer, where you can learn how to be a great 'head girl' from a guy who's both given and received fellatio. And he's a performance artist who's been known to appear at fancy dress extravaganza Rumpus in a unicorn costume, with a swishy tail butt plug, and squirt magical glitter out of his botty.
13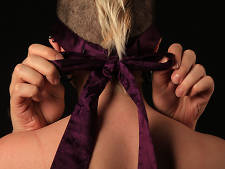 Open Pandora's box
After Pandora is a 'kinky, creative members' community' who hold monthly socials – ranging from film screenings to cabaret nights to meet-ups at bars – as well as three or four big themed parties every year. Run by volunteers, it has a very inclusive ethic that encourages open-mindedness and a sense of sexual adventure; members of all orientations, genders, races and ages are welcomed, and those with lively imaginations and a passion for X-rated experimentation will get the most from joining. You have to be vetted and approved before you can attend their private functions, as the vibe they aim to create is that of an intensely sexy house party – an intimate, safe, comfortable place to get up to fantastically naughty things.
14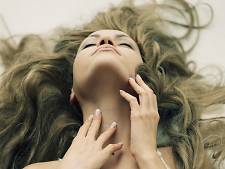 Go from 'om' to 'OMG!'
What's the most constructive way to have 'sex on the brain'? The answer is OM, or Orgasmic Meditation: a practice designed to help people focus on and become more aware of the feelings they're experiencing during a sexual moment. It's intended to improve individuals' intimate lives as well as reduce stress and enhance general wellbeing. TurnOn London hold a variety of workshops (including some before breakfast) that explore different parts of the art, aimed at both women and men.
15
Give cross-dressing a try
Toppers fetish club is run by Miss G Vious – a dominatrix and T-girl (a person who was born with male characteristics but who dresses or lives as a female) – along with fellow domme Goddess Cleo. As well as catering for other kinks, it's a great, friendly place for fellas to experiment with cross-dressing for the first time: contact the Toppers team at least 24 hours before a party, and they can provide a stylist to help you choose your clobber, make your locks look lovely, and ensure your make up marvellously expresses your feminine side. You go, girl – put the 'she' in 'chic'.
16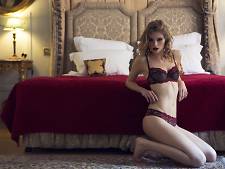 Linger in lingerie
For a luxurious treat involving suspenders and suspense, try the Experience Fantasie Service from designer underwear boutique Petits Bisous on the Kings Road. Pick a date and time, and a secret invitation will be sent to your lover, along with a single red rose. At the allotted hour, they'll be picked up by a chauffeur, driven to the deluxe Chelsea shop, and served champagne in the private boudoir basement, where the two of you will have an hour to dress up in flirtatious fripperies and put on a  teasing show. To finish off you'll receive a goody bag of erotic delights, and the chauffeur will whisk you to your next destination: a restaurant, bar, or hotel bed…
17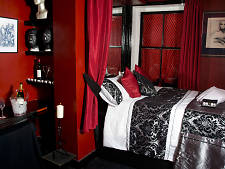 Add BDSM to B&B
Fancy combining an overnight stay with some adult play? Better Than A Bed is a beautiful self-contained apartment within a Georgian building, complete with bathroom, bedroom, kitchen, breakfast served in the morning – and a well equipped BDSM space. Facilities include a spanking bench, sex sling, stretch rack, cage, throne, rubber bondage sack, iron cuffs and collars, and a Venus 2000 male milking and masturbation machine. You don't get that at a Holiday Inn.
18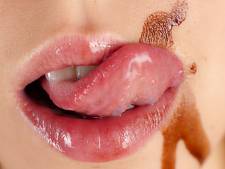 Get sweet like chocolate
Bringing new meaning to the phrase 'hot chocolate', The Touch of Cacao workshops combine explorations of sensuality and kinkiness with ceremonial use of cacao to pleasurably stimulate the senses of taste and touch. Sessions are led by London Faerie, founder of the pro-sex Sacred Pleasures organisation, and are both physical and philosophical. The full day-long session is quite advanced and intense – pop to one of their demos or evening classes if you want a little taster before you bite right in.
19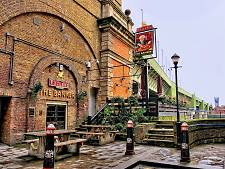 Head to a 'geek munch'
On the third Wednesday of every month, at The Banker pub near Cannon Street, a group of self-proclaimed geeks who are also into all things kinky meet for a pint and a natter (a gathering known as a 'munch'). If you're turned on by bits, bytes, and bondage or science, space, and submission, then this is a top opportunity to make new mates.
20
Let some experts show you the ropes
Are you a woman who likes putting people in tight spots? Hitchin' Bitches is a group for female riggers – rope bondage enthusiasts who like to do the tying rather than be tied themselves – and they meet every second Saturday of the month at The Flying Dutchman in Camberwell. There are demonstrations, talks, and lots of peer-to-peer teaching. Get (consensually) roped in.